Mission Number 28



File

world127.blp

Goal(s)

Blupi in house

Music

4

Region

Snow

Cutscene(s)

None

Previous level

Next level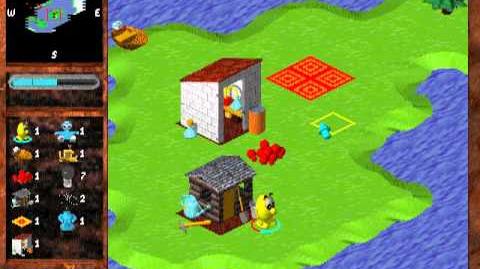 This is the twenty eighth mission level of Planet Blupi.
Starting objects
Edit
Instructions
Edit
Situation
Edit
Whilst building his house, Blupi made a mistake: he built a wall around it.
Blupi must simply go home.
Clues:
A small island in the north has a lot of eggs.
You will have to cross the enemy camp very quickly in order to avoid the bulldozers coming from the north and from the south, so that you can pick the blue flowers. Another Blupi can take them away to make dynamite.
The only rocks that can be used are south of the enemy camp, just outside the protection wall.