Mission Number 29



File

world128.blp

Goal(s)

No more enemies

Music

7

Region

Snow

Cutscene(s)

None

Previous level

Next level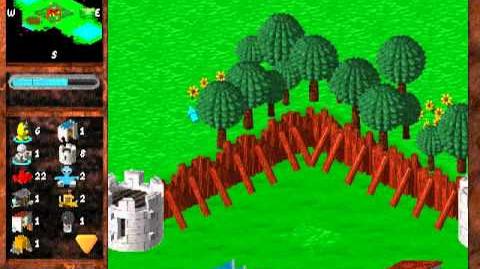 This is the twenty ninth mission level of Planet Blupi.
Starting objects
Edit
Instructions
Edit
Situation
Edit
The free space is being more and more occupied by the robot and his acolytes.
Blupi must build his village and work out good defense tactics.
He will then attack and eliminate all of his enemies.
Clues:
He must build protection towers on the north-west side, on the north-east side and on the south-east side. All the rocks are in the north-west.
Do not cut the trees near the palisades. They can be useful against the jumping bombs!
The green flowers in the east enable you to make sticky traps to defend the village.
Extract iron in the south-west and make bombs and armours.