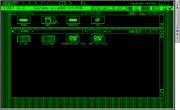 Smaky Infini is a Smaky 400 emulator for Microsoft Windows. With this program, users can play Blupi's earliest titles.
Each time the program starts up, the user may manually adjust the color settings.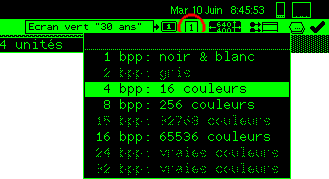 How to play a Blupi game on the Smaky
Edit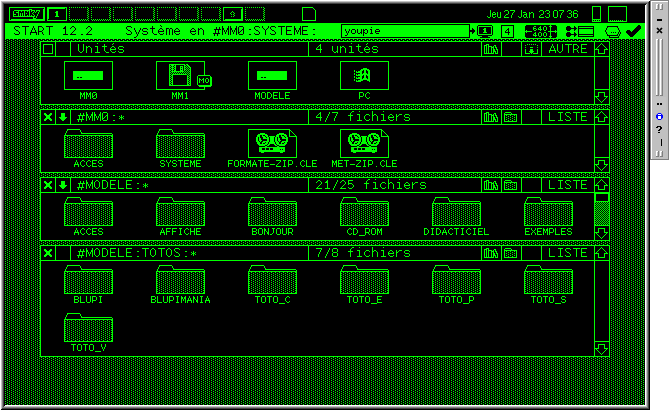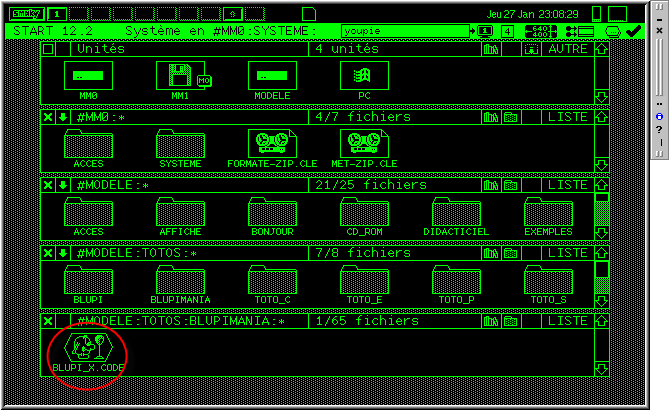 Managing Saved Games
Edit
To load a game, press F1.
To save a game, press F3.
Toto se promène requires the Shift key to be held as well as pressing F1/F3:
Loading a saved game doesn't seem to work properly in Blupi Exploratuer. Hence, there are no pre-defined save files for that game.
External Links
Edit